Hospitality Saskatchewan Awards Open for Nominations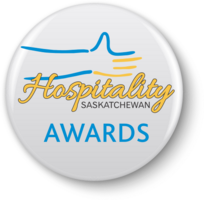 Nominations are open for the first Hospitality Saskatchewan Awards, which will be celebrated on September 26 at the DoubleTree by Hilton Hotel & Conference Centre in Regina. This new program replaces the Saskatchewan Tourism Awards of Excellence.
In this inaugural year for the Hospitality Saskatchewan Awards, presentations will be made in four categories:
Employee of the Year Award
Indigenous Tourism Experience Award
Rookie of the Year Award
Tourism Builder Award
Criteria applies to tourism activities that took place between January 1, 2020-July 31, 2022.
The nomination deadline is August 1, 2022.
For more information about the Hospitality Saskatchewan Awards, contact Warren Nerby at 306-790-1045, info@hospitalitysk.ca.
_____________________________________________________________________________________
Join us on Thursday August 25 for the 22nd Annual Hospitality Saskatchewan Golf Fore the Future Tournament being held at Golf Kenosee in Moose Mountain Provincial Park.
Come out and experience the picturesque views from each unique and challenging hole. Golf Kenosee is located 20 minutes north of Carlyle - 2 hours southeast of Regina.
Building Advisory: Carbon Monoxide and Smoke Alarms for Multi-Unit Residential Buildings
Effective July 1, 2022, both carbon monoxide (CO) and smoke alarms will be required in all buildings in Saskatchewan which contain a residential occupancy. The design of the building will dictate the number and location of CO and smoke alarms.
This updated advisory provides information for owners of multi-unit residential buildings (MURB) such as condominiums, apartments, motels, and hotels.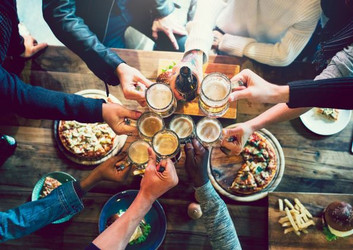 Thank you to everyone who joined us May 4 for the Food & Beverage Expo at @PrairielandPark in #YXE. It was a pleasure seeing everyone in person! What was your favourite part of the day? #SKhospitality #SKhotels #SKrestaurants https://t.co/BB5aJ2UmiJ
____________________________________________________________________________
Contact: William Chan, QUASEP Account Manager - Email
________________________________________________________________________