Plan to Attend Gather Again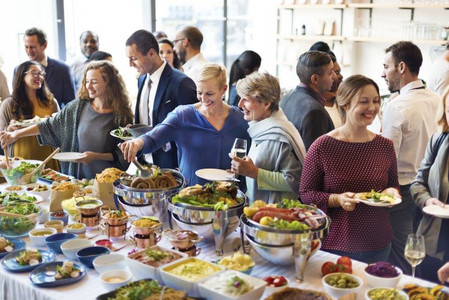 Join us for the highly anticipated Gather Again 2023 conference & tradeshow, proudly presented by Hospitality Saskatchewan in collaboration with Tourism Saskatchewan. This year's event promises to be an exceptional experience, taking place September 26th at Prairieland Park Saskatoon.
Get ready for an action-packed day filled with an extensive program of informative seminars, panel discussions, and interactive workshops led by renowned experts, invaluable networking opportunities, a tradeshow and concluding with the "Hospitality Saskatchewan Tourism Awards", and entertainment.
The tradeshow is your chance to immerse yourself in a dynamic showcase of cutting-edge products, innovative services, and ground-breaking trends that are shaping the future of the industry.
As an operator, attending this event will not only provide you with a platform to connect with industry professionals but also offer you the chance to explore the latest solutions from top suppliers, saving you both time and money.
Mark your calendar and be sure to attend Saskatchewan's premier hospitality and tourism industry conference and tradeshow. This is an event you simply cannot afford to miss! www.hospitalitysk.ca
__________________________________________________________________________________
Destination Canada's newsletter, Destination Canada News, has always been an important tool to connect with industry and keep you informed of the latest resources, research, news, and, what Destination Canada is doing to support the sector and promote tourism to Canada. Click here for the latest issue of Destination Canada News
Canada's 50 Best Bars list for 2023.
The annual list ranks the finest wine, beer, and cocktail lounges across the country.
#37. The James Lobby Bar - 620 Spadina Cres. E. Saskatoon
A little lounge in the Paris of the Prairies that offers fine wine, good cocktails — with an extensive list of classics and originals — plus spectacular views of beautiful Meewasin Valley. Cozy, yet luxe, with butternut wall panels and an onyx-wrapped fireplace, this is a boutique hotel lobby bar with big-city feel.
Why you should join Hospitality Saskatchewan!
Joining Hospitality Saskatchewan can provide many benefits to businesses working in the hospitality/tourism industry. It can be an excellent way to stay connected with industry peers, gain new insights and skills, and advocate for the interests of your business.

Here are a few reasons why you should consider joining us [...]
____________________________________________________________________________
Contact: William Chan, QUASEP Account Manager - Email
________________________________________________________________________