"The scheduling of the classes over my lunch hour worked out really well. It was really helpful that they sent me the recordings; when there was a task I wanted to do and I knew I had learned it, I could pull up the recording again to walk me through it."
Destinee, Tangles Hair & Beauty Salon, Regina
MNP is dedicated to helping business owners thrive in a modern economy. That's why we are partnering with the Government of Saskatchewan to offer the MNP Digital Growth Academy, to help Saskatchewan entrepreneurs with an existing business to go online with an understanding of how you can use technology to grow your business, reach new markets and be more efficient.
Participants will get expert insights on:
Cybersecurity
E-commerce
Website management
Social Media
And more!
This is a government funded program, offered at no cost to qualifying Saskatchewan entrepreneurs. Join an upcoming session online today! […]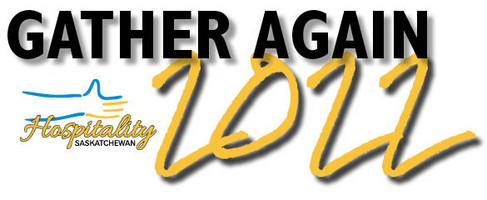 With tremendous excitement, Hospitality Saskatchewan in partnership with Tourism Saskatchewan & Sysco is pleased to announce our 2nd annual tourism industry conference. This year's event will be held in September 26 – 28th at the Doubletree Hotel & Conference Centre in Regina.

View the Conference Sessions Here. Register Today!
Tourism Awards Nominees Announced
The Hospitality Saskatchewan Awards recognize and foster excellence in our province's tourism industry. These industry awards honour people, places, businesses, organizations, and events that go above and beyond to offer superior tourism experiences to visitors and residents. The award winners will be announced at a dinner on Monday September 26 at the DoubleTree by Hilton, Regina.
Employee of the Year Award: Deanna Wood, Historic Reesor Ranch; Steve Terlesky, Prairie River Cruises; Shannon Davies, Discover Saskatoon
Indigenous Experience Award: Cree North Adventures; Dakota Dunes Resort; Wanuskewin Heritage Park
Rookie of the Year Award: Little Kahunas Tiki Bar; Regina Winter Festival Committee; The Prairie Grazer
Apply now for the Marketing and Events Partnership Program
Tourism Saskatchewan's Marketing and Events Partnership Program (MEPP) is accepting applications from Saskatchewan-based tourism-focused businesses and organizations. MEPP provides opportunities to partner with Tourism Saskatchewan in the promotion of tourism products, services, attractions, and events to audiences within and outside of the province.

Support is available to create or update digital assets such as websites, e-commerce portals as well as written, photographic, and video content. Digital marketing campaigns, including social media and influencers, are eligible expenses. Support is also available for market research through approved sources. Research projects require consultation with Tourism Saskatchewan prior to submission. Traditional media advertising tactics (such as billboards, radio, and display ads) that are part of a full marketing plan will also be considered. Marketplace and trade show support is available to outfitters.

Approved partners may receive up to $15,000 in support.
The intake is open until October 13.
Review the program guidelines. For more information, email mepp@tourismsask.com
____________________________________________________________________________
Contact: William Chan, QUASEP Account Manager - Email
________________________________________________________________________