The Online Therapy Unit Courses

Allan Kehler, International Keynote Speaker, Mental Health Advocate
The sunrise has always played a pivotal role in my life. Too many nights, I wondered whether or not I would make it to the morning. I used to always say, "One day I am not going to have to fight so hard."

Recently, I was driving to my office and I pulled over to watch the sun climb over the horizon. With coffee in hand, I took the time to be still, and recognize that my wish has become my reality. For me, the sunrise is synonymous with hope. But, as we all know, hope is not enough. Hope requires action. [...]
_________________________________________________________________
YOU ARE NOT ALONE: Mental Health Resources for All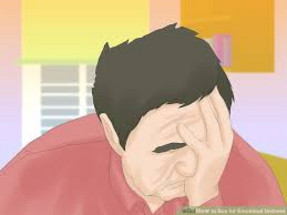 Financial struggles, tough economic times, family conflict, and relationship troubles can affect your mental health, and mental health problems can make these challenges even more difficult to navigate. Whether it is for yourself or someone else (an employee, co-worker, friend), there are supports in place that are accessible to you.
Visit the Canadian Mental Health Association, Saskatchewan Division, website at www.sk.cmha.ca
Visit Mobile Crisis Services online (www.mobilecrisis.ca) or call one of their helplines (306) 757-0127
Farm/Rural Stress Line (800) 667-4442
Healthline 8-1-1
Remember, you are not alone. If you have even the smallest question or concern, contact any of the resources listed above right away.
__________________________________________________________________