Access Employees Through "Belong Saskatchewan"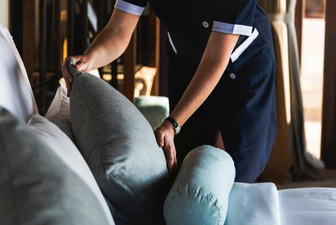 Hospitality Saskatchewan has launched an aggressive recruitment strategy, "Belong Saskatchewan" focusing on domestic and international workers currently working in other regions in Canada. This program will leverage the Hard-To-Fill Skills Pilot and work with individuals living and working in Canada under restricted or temporary conditions and are eager to achieve permanent residency.
Employers wanting access to resumes collected and vetted via the Belong Saskatchewan program must be qualified. Employers become qualified by submitting employer contact information and confirming they have basic Employer of Choice type HR Policies and Programs. To start this process with "Belong Saskatchewan" submit your information here; Employer Intake. It takes 4 minutes. If you're qualified, expect to hear from us in about 5 business days. "Belong Saskatchewan" will work closely with you to get you employees that fit your needs. For Further information, please contact Jason Hobbis jason.hobbis@globexmanagement.com
_______________________________________________________________________________________________________________________
_________________________________________________________________________________________________________________________
A New Way to Hire Foreign Workers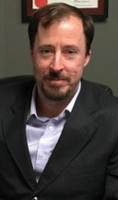 Daniel Hirschkorn, Saskatoon Immigration & Employment Consulting Services Inc. (SIECSI)
Good news was announced last week by the province. The newly announced "Hard-to-Fill Skills Pilot" project will now allow Saskatchewan employers to use the SINP program to recruit new positions, which include such relevant position as Janitors/Caretakers, Kitchen Helpers and Room Attendants. The program is designed somewhat like the federal stream, as employers must show advertising four weeks prior to submission of a job for approval. [...]
Hard to Fill Pilot Project- SINP Overview of the Program Related to the Hospitality Sector
Employer-provided settlement support is part of the approval process for Saskatchewan businesses who wish to access the Hard-to-Fill Skills (HFS) Pilot to recruit and hire a foreign worker(s). Employer-provided settlement support is intended to support positive settlement outcomes for recruited workers and their accompanying family members by helping them to navigate their new communities and workplaces.
To fulfill the requirements for Employer-Provided Settlement Support, the employer must identify which supports they will provide to the foreign worker(s) hired through the HFS. Read More

Saskatchewan Announces $4 million for Economic Recovery Work Experience Initiative
The Government of Saskatchewan announced the funding of $4 million for the Economic Recovery Work Experience Initiative.
The Economic Recovery Work Experience Initiative is a one-time pandemic recovery initiative for employers and job seekers. The program provides funding for paid work experiences for job seekers to gain practical skills in priority sectors like hospitality, agriculture, retail services, health, and childcare.
"The Economic Recovery Work Experience Initiative will help address the gap of skilled labour shortages in key priority sectors," Immigration and Career Training Minister Jeremy Harrison said. [...]
__________________________________________________________________________________
Saskatchewan Announces Investment of $1M to Promote Careers in the Hospitality Sector
The Government of Saskatchewan has announced support of $1 million to Hospitality Saskatchewan to help them promote careers in Saskatchewan's hospitality and tourism sector. Saskatchewan's hospitality sector, like many other jurisdictions in North America, was one of the first and hardest hit by the global pandemic over the past two years, resulting in a labour shortage in the province.
"The hospitality and tourism sector is driven by small and medium-sized businesses that are at the heart of Saskatchewan's economy," Immigration and Career Training Minister Jeremy Harrison said. "This $1 million investment, along with other programs like the recently launched Hard-To-Fill Skills Pilot and the Re-Skill Saskatchewan Training Subsidy, will assist in attracting, training and retaining employees needed to accelerate recovery of the hospitality sector."
"This is yet another example of the Saskatchewan government's steadfast commitment to the hospitality and tourism sectors and those that work in it," Hospitality Saskatchewan President and CEO Jim Bence said. [...]
_________________________________________________________________________________________
Saskatchewan Announces Funding of $532,000 to Train Indigenous Job Seekers in the Hospitality and Tourism Sector
The Government of Saskatchewan has announced one-time funding of $532,000 to provide training support for Indigenous job seekers to develop the skills they need to enter the hospitality and tourism sector.
The Hospitality and Tourism program is in response to labour needs and aims to improve the employment rate of Indigenous people in the Saskatchewan workforce. The funding will support approximately 100 Indigenous job seekers to increase their skills to enter or advance their employment in the hospitality and tourism sector. [...]