Hospitality Saskatchewan is a cohesive, united association of member organizations that speaks clearly about priority issues facing the Visitor Economy and hospitality sector.
We are the champions of advocacy for tourism issues in Saskatchewan because we understand the needs of our members. This allows us to focus and dedicate our efforts on the challenges facing our industry and work collaboratively with government
Vision: Be recognized as the most effective and unified voice for the Hospitality and Visitor Economy in Saskatchewan.
Mandate: Provide economic prosperity opportunities for member organizations through effective Advocacy, Collaboration and Education.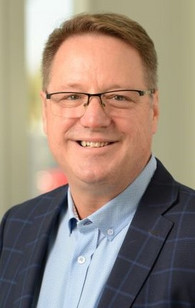 President and CEO
Starting in the hospitality industry in 1983 at the Sheraton Cavalier in Calgary AB, Jim had worked in most departments of a full-service hotel. Working in front line, supervisory, and management positions, Jim settled into HR spending 15 years of his career as a Director of Human Resources. Over the last 30+ years Jim has had the privilege of working in several capacities with both full and select service accommodation chains such as the Sheraton, Delta, Travelodge, Best Western and Super 8.
Prior to becoming the President and CEO of the Saskatchewan Hotel and Hospitality Association, Jim served for 10 years on the board of the Service and Hospitality Safety Association (SHSA) and then 3 years as their CEO.
Director of Communications & Member Services
Warren Nerby has extensive experience as a sales and marketing professional, including advertising agency management, and publisher of a community newspaper on Vancouver Island.

Warren is also a qualified inspector for the Canadian Star Quality Accommodation, and, Green Key Eco Rating Programs, and has inspected hotels in British Columbia, Saskatchewan and Manitoba.

Warren has lived in Calgary, Duncan, Victoria, Vancouver and North Vancouver and is highly respected by his peers and business associates.

Areas in which Warren is qualified include, sales strategies; budgeting; lead generation; sales calls and presentations; special event development and execution; and, increased engagement and cooperation with the members and stakeholders of Hospitality Saskatchewan.
Finance (Cynkara)
CynKara's vision is to be Southern Saskatchewan's leader in providing quality full cycle business solutions, tailored to the business situation. No job or business is too big or too small.

CynKara offers business solutions in the areas of: report writing for government grants, operational process improvements, inventory management, employee training and programs, as well as business management, growth or right-sizing. We offer 'outta the box' ideas that solve our client's issues allowing them to get back to the job they love and to the reason they started their business in the first place.